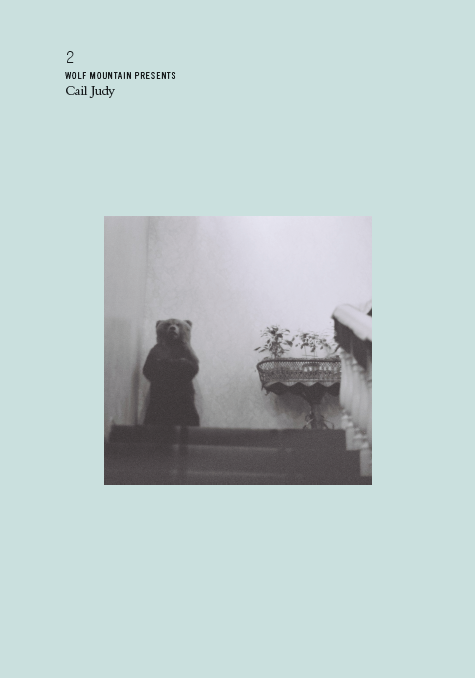 Dusty stories and wayward poems. 106 pages.

Email me

for a copy. $10.
Design by CLOU. Cover photo by Mason Judy.

cailjudy.inc@gmail.com Writing Portfolio Contact Me
September 4, 2013
September 4, 2013
The Herald. #nofilter
September 3, 2013
Classic Monster Series

by Quyen Dinh

Wow.
(via brosnakes)
August 27, 2013
Strange Vintage Photos

These are some of the best strange vintage photos I have found on the web. I have no idea where any of them are from, but they each have a very unique possible story line. The eye in the tree is the best. If anyone has information on these pictures, please send it.
(Source: dailydawdle.com, via joehillsthrills)
August 21, 2013
ATTN AMERICA: We had such a good time on that last tour, we decided we'd try it again. We'll be hitting the west coast, southwest, TEXAS, all the way into Florida for The Fest, back up the east coast, and we have somehow talked WEATHERBOX into coming along with us. This is going to be wild.

(Many many thanks to John Lashnits at APA for setting this up for us, and to Bruno Guerriero for the poster art.)


—————

*= just Restorations

*10/6 The Smiling Moose / Pittsburgh, PA *
*10/7 The Firehouse / Normal, IL*
*10/8 The Beat Kitchen / Chicago, IL *
*10/9 TBA*
*10/10 The Firebird / St. Louis, MO *
*10/11 Czar Bar / Kansas City, MO *
*10/12 TBA*
*10/13 Kilby Court / Salt Lake City, UT *
10/15 Sunset Tavern / Seattle, WA
10/16 Bunk Bar / Portland, OR
10/17 1234 Go Records / Oakland, CA
10/18 Alex's Bar / Long Beach, CA
10/19 Che Café / San Diego, CA
10/20 The Satellite / Los Angeles, CA
10/22 Pub Rock / Scottsdale, AZ
10/24 Mohawk / Austin, TX
10/25 Bryan St. Tavern / Dallas, TX
10/27 Circle Bar / New Orleans, LA
*10/29 The Ritz / Tampa, FL*
*10/30 Wills Pub / Orlando, FL*
11/2 The Fest 12 / Gainesville, FL
11/3 The Earl / Atlanta, GA
11/5 Motorco / Durham, NC
11/6 Strange / Matter Richmond, VA
11/7 Metro Gallery / Baltimore, MD
11/8 Asbury Lanes / Asbury Park, NJ
11/9 St. Vitus / Brooklyn, NY
11/10 Great Scott / Allston, MA

Hope you'll come say hello.
August 21, 2013
August 21, 2013
August 20, 2013
The Great Bambino. @vancanadians #baberuth #baseball #hootsuitelife (at Scotiabank Field at Nat Bailey Stadium)
August 13, 2013
August 9, 2013
New tattoo from @rileytown unveiled. For my sister, the stories of the Cree people and the prairies of my youth.
whiskyjack asked:Sorry to put this on you but I have an honest question about depression an suicide. Isn't it completely possible for it to be a alternative for someone. Can't there be someone out there who genuinely is tired and doesn't want to continue. I know there is beauty and wonderful things in this world. There are things to look forward to. There will be more pain but also more laughter. But what if I'm not interested?

well… well first off, i'd say, seek professional help immediately. because i am wildly unqualified to answer your question with anything but...