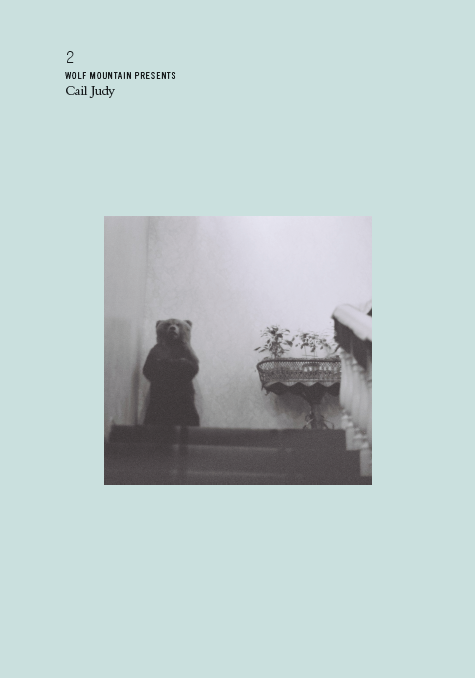 New book available October 2012 for $10. Pick up a copy at the Vancouver Art/Book Fair or email me.
Brand new stories and poems. 106 pages.
Design by CLOU. Cover photo by Mason Judy.

cailjudy.inc@gmail.com Writing Portfolio Contact Me
October 31, 2012
October 2, 2012
I have a new book getting published this week. Newly minted by Ryan Romero from CLOU, we have a fresh logo, crisp cover and the interior layout is dynamite. 
You are going to want this. 106 pages, brand new stories and poems. Tons of badass Americana ramblings and heartbreak. There's also a section of macabre, Bradbury-esque narratives in there.
Email me for a copy. They'll be rolling off the presses later this week. 
September 20, 2012
MAIN STREET TRAIL B-SIDES
Tonight is the big night. You've got wind of the hype, you're excited and you're ready to party. It's all happening.
These are my b-sides from "Main Street Trail". I hope you enjoy them.
****************************

Girl,
you've got those
Cigarette lips
Denim waistline
Wrapped in a leopard-print belt
Strutting down Kingsway
with all the time in the world
Making young boys jealous for a touch of your
perfect skin.



****************************
We look for gold in every onstage Ponyboy
Breaking hearts like glass and we
Wonder if we'll still be here
when our youth fades away
and we reminisce on the days
when we were young.


****************************


Fires ate your birthplace
But you rose again
Nobody puts Morning Yearning in the corner
My sweet Slickity Jim's.
August 3, 2012
FORMULA
This is a story about a guy named Tony. It's his real name and it has not been changed. Screw that. This is a revised version of "All He Wanted Was Baby Formula", a story I posted on here last year. 
    I was trying to walk off a hangover. I hadn't slept well, due to an overwhelming amount of whiskey from the night before. The sun was white against the sky, showing off the city's scars from the night before. Any damn fool could've done what he wanted last night. 
     A man appeared on the horizon.  He shambled forward with a gait that was not desperate or hurried. He was a stout black man, wearing a white jacket and blue jeans too big for his frame. I put a hand to my eyes to get a better look at him.
He caught my stare. He held my gaze and slowed down as we approached. It was morning and I was tired and needed coffee.
    The man spoke.
    "How are you, friend?"  He smiled, showing off white teeth like a friendly lion.
    "I'm well, thank you. I guess a 'Happy New Year' is in order."
    He took a deep breath of the cold air.
    "Would you be able to," the man said and grinned and did not finish.  He was so damn sincere. I pulled out a cigarette.
    "My friend, I have just moved here from Haiti.  I am a Christian and I am living with my pastor. I have a wife and two daughters and we just had a new baby boy."
    The man spoke with a strong accent. He certainly sounded Haitian. His smile was strong and he rocked on his feet as he spoke. We could've been sitting in his living room, having coffee.
    "My friend, I am a welder. I have been welding for seventeen years. I have a certificate in my jacket. Let me show you." He pulled out the tattered piece of paper. It had his name on it, stamped in black. TONY.
    "I am starting a job next week," the man said. "But my pastor is gone for a few days and I have no money.  My baby is hungry and I need to buy formula."
    I stood, smoking my cigarette. I wanted to believe him.  The man clasped his hands together like a prayer.
    "Okay," I said, after a long pause. "Okay. Let's get your baby some formula."
    The man brought his hands to his mouth.   He smiled, eyes closed.  He leaned back and threw his hands into the air.
    "Praise God for you!" he said. "You are a good man."  His face was full of joy. 
    "My friend, would you be able to go with me to the grocery store?" he said. "I need a certain kind of formula and we can only buy it there."
    "Sure, I'll go with you to the grocery store." Why the hell not?
    He shook my hand. We had made a pact, he and I. He had a strong grip. Must be from the welding, I thought.
    He wore strong cologne with an unusually pungent smell. It stung my nostrils a bit. That couldn't be good around a baby.
    In the grocery store, I looked for signs that would direct us to baby formula. Does this guy need anything else? Well, let's not get ahead of ourselves, I thought. One good deed at a time.
    We found the aisle with the formula.  I asked the man which one he wanted. I couldn't really tell the difference. One box had a bucktoothed baby with a rattle. ALL NATURAL, it read.  Another spelled out its name with toy blocks. That's cute, I thought. That's really something.
    The man put a finger to his lips. He frowned.
    "I do not see the formula I need," he said. "I need a certain kind of formula. It is not here."
   Why the fuss? It's all baby formula. How much difference can there be?
   He looked at me with sad, sad eyes. I sensed what was coming next.
   "Could you perhaps loan me the money for the formula? I can go buy it myself at another store."  He was still smiling but his eyes were desperate, glassy.
    "Well, how much is the kind you need?"
    "Do you have twenty dollars? Could I ask you for twenty, sir?"
    I checked my wallet, discreetly. I had sixty.  I could spare a twenty. Hell, he  already got me to the grocery store.
    "Sure, okay. Twenty is fine." I placed the money in his open palm.
    "Thank you, sir." His eyes were two simple stars in a dark sky.
    We shook hands outside. He asked if I had a piece of paper and a pen. I had both. He took the pen and wrote down his phone number.  That surprised me. Seems like the real deal, I thought.
    "You are welcome in my home anytime," he said. "You call this number and my wife will make you a fine meal."
    "Perhaps I will. It was good to meet you."
    "Watch and see. I will pay back your kindness."
    I waved goodbye as the man walked away. He ran a hand through his kinked hair, as if it held loose change he'd forgotten about, and then he waved. I reached into my jacket for another cigarette and brought it to my lips. I could still smell that goddamn cologne.
    Months later, I was having a couple whiskey sours with a friend at his apartment. We were smoking cigarettes in his living room.  His landlord didn't care. He reached over the couch and grabbed his guitar. 
    "I wrote a song about this guy who came over to my house last Tuesday. I bumped into him on the street and he won me over with his story. He was hungry and so was his family. He had just moved here from Haiti, all outta food. I invited him over, nice guy, give him all the change I had, like $7.50 or something, and I'm pulling all this food out of the cupboards—"
    I stopped him.  Did he show you a welding certificate? Was his pastor away? Was he about to start working? Was his name TONY?
    My friend nodded, puzzled.
    I shook my head. Goddamn. Just goddamn it all.
    I pulled out my wallet.  I still had Tony's phone number tucked in there. I looked it over and wondered if I should call him.
    I threw away the paper and asked for another whiskey.
May 3, 2012
Salt Water In My Bones (London, It's Been Swell)
London has treated me well the last few months. There is something incredibly freeing to have so much time to yourself when you arrive in a new country. You learn to read yourself better than you could back home.
London has given me time to reflect on my life, where I've been and what I see coming down the line. It's been swell but baby, I'm coming home. London has given me what I've needed the last few months, but Vancouver is where I want to plant my roots and settle for a good long spell.
My plan? I finish teaching in the next three weeks, then I'm off to explore Europe for a month before my sister's wedding in New Hampshire at the end of June. After that, I'm either going to drive or hitchhike across America. Eat at roadside diners, explore small towns and slowly make my way back across the USA and up the coast. My goal is to be back mid-July. 
I wanted to let you know because I'm excited. I will explore and travel for the rest of my life. However, my bones are calling me back to the Pacific. Europe is great, but it's not home. And the best part of Vancouver? The goddamn beautiful people I'm lucky to call my friends. I've met a lot of great folks in Europe, but friends, you take the cake.
Vancouver, I'll see you in July. For now, I need to pay the rest of Europe a visit.
December 6, 2011
FRANK
She left him with a Hell's Angel on his lips
and sundried tomatoes splattered on the kitchen wall.
She was a warcry in silk stockings,
driving her point home with a nailgun.
Like Martin Luther in the Reformation, she left
a note nailed to the front door.
He ripped it off and burned it in the fireplace,
Spearing it with the poker.
The chimney was blocked by a crow's nest
And smoke filled his living room.
He ran outside, coughing to all hell.
Let it burn, he thought.
He was halfway down the block
When he thought better of it and turned back.
He went to the kitchen and opened the windows
He put out the fire with a pot of cool water.
Arching his back, he cried out
Staring at the ceiling
the white stucco weaving cryptic morse code.
He went to the bedroom, taking everything she'd failed
to grab on her way out the door.
Her leather jacket
He knifed into ribbons.
Her box of photos
Got the match.
Her purse was punted into the wall
Lipsticks and condoms exploding out
Like a goddamn sex-piñata.
He went back to the living room and ran his hand
Through the charred remains of her note.
He could still read a name, scribbled over and over.
"El Paso," it read.
He went back to the kitchen
And poured himself a glass of
Jameson, dropped two ice cubes into it.
He sipped his drink and repeated the name.
El Paso.
El Paso.
He went to their closet and took down the wooden box
With his father's initials branded on top.
He opened it.
Empty.
She'd taken his revolver.
(Published in American Baseball)
(Source: nevver)
November 30, 2011
November 24, 2011
150 followers! Great stuff, thanks to everyone who reads Cold Bullets. Here's a new poem for you all.
***********
MINOTAUR 
The curse of a thousand plagues
Death knell to a million men
Cursed by Icarus
Trapped by Daedalus
He walks in black
With the scents of those who have passed on before
Fallen to His sword
and His horns.
Nobody knows
He has seen His future
Through a gypsy glass
His beheading
and the tales of His death
That will last for eras.
History will remember Theseus
As an avenger
But they do not know He had one wish
Death.
Better to die
Than be cursed
With a hunger for man's flesh.
He drags his sword against the brick
And waits.
November 1, 2011
Dave Kenny and I will have a brand-new chapbook available at the WOLF MOUNTAIN show this Thursday.
Here's a preview of the duel covers.
It's a split chapbook: half Dave, half Cail. It features new work from both of us and a collaborative poem we wrote together.  
It will only be available at the show on Thursday. Limited edition! Hot cakes! All the jazz.
I hope you enjoy it. We had fun making this.
If you can't make it to the show but would like a copy, just email me.
October 26, 2011
"He Only Saw Her Face"
Concrete Poem